Sales & Leadership Keynote Speaker
30+ years of experience in sales and building the capability of 100,000+ sales professionals across 38+ countries for Fortune 500 companies. 
Register your interest to book Ramez for your upcoming Sales Conference.
Services
Extended workshops and programs can be customized by Ramez Helou upon request. This includes sales strategies and development roadmaps that meet your needs and objectives, and focus on execution and results-generating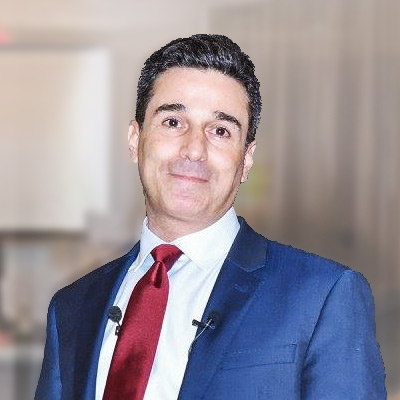 In the Business world, nothing happens until something is sold.
Sales Motivation
Knowing what to do and doing what you know are not the same. The psychology and mindset for sales success is where it all begins. Give your people the edge now!
Sales Capability
Does your team uses a consistent sales model? Get Ramez to inspire and educate your team on key selling principles they are missing.
Sales Leadership
Inspiring and leading your sales force is key to building sustainable growth. To transform your sales results, transform your sales leaders! It starts here!
About Ramez
Ramez is the CEO and Founder of The Academy for Sales with more than 30 years of experience in sales and building sales capability for 100,000+ sales professionals over 38 countries for companies including Unilever Foodsolutions, Classic Fine Foods, Proctor & Gamble, Emerson, Trane Ingersoll Rand, Metlife- Alico, Moevenpick, Nissan -AW Rostamani and many more.
Book Ramez
for Sales Conference
Known as the Sales Doctor, Ramez will help you and your team to sell more, sell faster, and sell profitably.
Pramod Kurian
COO – Pinnacle Technologies, Dubai
"Together with my team, we were able to bring in an additional 1 million AED in business in less than 30 days just by applying Ramez's ideas. It brought structure and confidence."
Franz Erasmus
CA Technologies – Middles East & North Africa
"Being able to close deals was always a mystery to me. Sometimes I succeeded and a lot of times I did not. After taking one of Ramez's course, I used the strategies and have doubled my sales from 2012, have a 100% increase in sales revenue, am able to better qualify prospects and to structure my sales process so I close deals. This is the best professional investment I have ever made."
Reim El Houni
Ti22 Films FZ LLC
"Before attending the Sales Course, I was always uncomfortable negotiating with my clients. Most of the time, I gave into discounts and payment terms just to keep the customer. During the course, I learned about a Negotiations Matrix. Using this matrix helped me to close a large deal with out giving into discounts. Recently, I closed a deal and saved over 60,000 AED on discounts. Using the new negotiations process, taught me that negotiating is really a game and there are tactics that both the buyer and the seller use. It was uncomfortable for me at first but the bottom line is that I got my price and the payment terms."
Sales Wisdom
Watch and discover Ramez's videos.
Address
Al Rasis Business Center, 4th Floor, office # 86, Barsha 1, Dubai UAE